Meet
Angeliki Ariadni Voulgari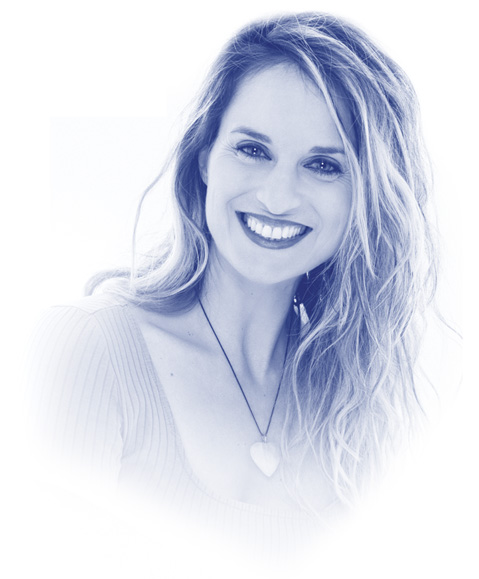 Angeliki was born in 1982. She is the founder and leader of "Hope Art". She is a social skills educator and creator of the method "The Art of Connection". She has worked for 10 years in oncology units, children's hospitals, special education institutions, child protection facilities, nursing homes, child psychiatric clinics etc. as a coordinator of psychosocial programs and as a motivator using the art of theatre as her basic tool.
Within the framework of her activity, she has worked with nurses, psychologists, teachers and social workers; she has also worked with various artists as an actor, director, author of children's plays, and also as a facilitator and trainer.
Through her many years of experience, she has been able  to create a useful guide, an experiential record that allows someone to dive into themselves and return with all the treasures of human contact at hand, the "Art of Connection". She has founded and directed several non-profit organisations dedicated to developing and supporting vulnerable groups through the arts.
She has participated as a speaker at European conferences, seminars, clinics and has been awarded by the Paediatric Oncology Unit "Elpida" (Hope) for her contribution over many years.
She has studied Theatre and Art restoration. Some of her training includes: Waldorf pedagogy, «Body and Voice Architecture» method while she is a certified social skills trainer for children (Zimbaloo method).
She develops her own seminars based on the principles of adult education, transformative learning and the method she has developed. Since 2010 she has been helping hundreds of adults and children overcome fear, loneliness and reconnect with the quality of Hope within them.
The Art of Connection is magical!!! The more you experience it, the more you become a better human being.
She offers knowledge, experience, techniques generously in order to help you in every possible way.
Angeliki gave empathy the sense of magic that comes from love and kindness...
You are a grand personality! I got so much and most of all love...
My every single contact with Angeliki Ariadni Voulgari reflects an element of Life, a "connection valve"...